Bill Lipner, who has been a highly valued member of the PinHawk Division, has moved on to his next opportunity after many years editing Legal Administrator Daily. Bill has carried this torch graciously and with enthusiasm - and we thank him for his service of curating and cultivating information!
For the time being, we have an interim editor at the helm as we search for the next voice for this valued publication.
As we conduct our search, we are looking for an individual who will help us bring this publication to the next generation of legal administration and law firm operations executives.
Our goal is to create opportunities for professional and personal development for our readers!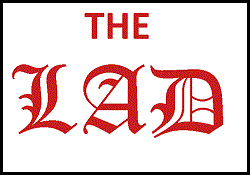 ________________________
Must Read
______________________
TECHLAW: Moving to Windows 11 Do you or don't you... This article may clarify thanks to Kraft Kennedy. Read about it here.


SERVICE: Tech and Service This is an insightful article discussing the intersection between service delivery and technology. Read about it here.
_________________________
~ Calendar of Events ~
---------------
Calendar listings are free - send your event link for posting here
The CLIO List of the Best Conferences for Lawyers
The Lawyerist List of the best legal conferences of 2022
ABA Annual and Midyear Meetings Calendar - Chicago
American Association of Law Libraries - Annual Meeting July 16-19,2022 in Denver
__________________________________________________________________________________________________
Get YOUR subscription to The LAD
____________________________________________________________________________