We're so excited!
Amanda Saxe is excited. I'm excited. If you're a NetDocuments customer or thinking about becoming one, you'll be excited too. "The NetDocuments 18.1 update is scheduled for release in the U.S. datacenter on April 5 at 10:00 PM US Eastern time." Read more at
Kraft Kennedy Blog
:
3 NetDocuments 18.1 Features We're Excited About
- o/|oo|\o -
Frustration Level: 100%
Sometimes I read a post and zero in on a fact or number that really isn't the main thrust of the article. This is one such post. "A staggering 88% expressed frustration with the process, overall." I want to talk to the 12% who are, in any way shape or form, happy with this process. Who are these folks? My experience suggests that 100% of people are frustrated. Read more at
HELPNETSECURITY
:
Meltdown and Spectre will delay patching for most organizations
- o/|oo|\o -
Smart car AND roads
This is a great development. It's small - just a traffic light - but imagine the next steps where we are talking about smart roads. I think the ultimate in autonomous driving is a combination of smart cars and smart roads and infrastructure. Of course, on the dark side, there is a lot to exploit too. Read more at
ars technica
:
The traffic signals in Washington, DC, can now talk to your car-if it's an Audi
- o/|oo|\o -
Proceed cautiously
After eleven years, the AALL executive director is resigning. Joe Hodnicki asks a great question, "Should the next AALL executive director be a law librarian or an association professional?" My advice to the AALL is to proceed with great caution. While you may feel an association professional can bring a lot to the table, it may cost you more than it is worth. Some change can be great! It is great to have advanced skill sets in association management. It can be great to find someone who is an amazing communicator. But such a choice may also come with some great sacrifices. Not all non-profits are created equal. Consequentially they shouldn't all be treated the same. Be aware of and concerned about the preservation of your culture and all the things that make the AALL such a great organization. Is who you hire capable of relating to you and your roles? Are they able to embrace the history, the spirit, the culture and the values you hold dear? Ultimately is there any value in going to the next level, if, when you get there, it is unrecognizable? Read more at
Law Librarian Blog
:
Should the next AALL executive director be a law librarian or an association professional?
- o/|oo|\o -
Flippy failed?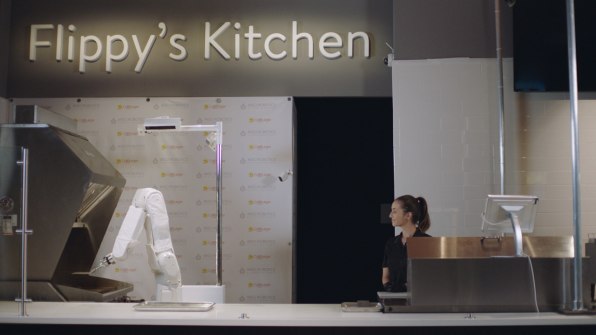 If you want to take comfort in the fact that not all AI and automation is successful, you can from this post. Sort of. "Designed to take a job away from expensive, healthcare-dependent, unionizing-inclined, burger-flipping humans," Flippy the robot failed. I find it interesting that "The Flippy units, sold by Miso Robotics and specifically designed for CaliBurger restaurants, cost around $60,000 each and another $12,000 a year to run." Why did flippy fail? "It's just that it was too fast, and its human co-workers were too slow." So when Miso designs more robots capable of taking over the rest of the duties, then maybe we'll see it happen. Trouble is I'm not sure I'll be able to afford the burger. Read more at
naked security
:
Flippy the burger-flipping robot too good, fired after one day
- o/|oo|\o -
Jeffrey Brandt
, Editor
Connect with me on LinkedIn
Jeffrey Brandt
Follow me on Twitter
@jeffrey_brandt
Follow all the PinHawk highlights
@PinHawkHappens
Website:
PinHawk.com
| Blog:
PinHawkBlog.com
Affiliations:
Founding Circle, Association of Legal Technologists (ALT)
Program Co-Chair, ILTA LegalSEC
Save the date! June 12-13 Crystal Gateway Marriott, Arlington, VA
Track Chair, The Legal AI Forum
Save the date! September 18-19th London, England
Welcome to the newest "pinions" this week from
Florida, New York, Illinois, Arkansas and Canada!
There are other Pinhawk newsletters that your colleagues and coworkers may be interested in. Pass along the links to the
PinHawk Legal Administrator Daily
and
PinHawk Librarian News Digest