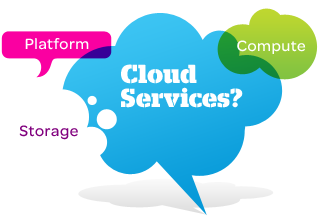 If you are interested in the cloud and not sure where to start, here is a good webinar. It is also good to pass along to members of your technology committee and others who need a brief (22 minutes) education on the cloud. You have to keep in mind that the presenter, ADAR, is a vendor in the legal cloud space, but I thought Dan Feinstein was balanced and educational. In my opinion, the only thing missing was a discussion on the state bar rulings and the ethics of cloud computing (but then, those are areas a lot of pure "technologists" avoid). Watch more at
Law Technology Today
:
Video: Making a Case for the Cloud
- | | -
Nicole Black has an interesting post today on wearables. The main thrust seems to be that wearable tech is here now and biglaw CIOs don't have it on their operational radar. Niki doesn't say which ILTA panel she's drawing her impressions from, but I suspect it contained CIOs/CTOs from large firms. From Niki's LinkedIn profile, she's only been associated with very small firms. The philosophical approaches the two use toward technology are often radically different. I'm of two minds on this. On the one hand there is something to be said for critical mass. If you got five attorneys and one buys a wearable device - Google Glass or an Android watch, you've got 20% of your lawyers using the new tech. When you're in a firm of 1,000 lawyers, and one buys a wearable you're talking 0.001% of your lawyers. Law firms would go bankrupt throwing full scale resources behind such minuscule issues. On the other hand identifying trends and being able to adopt the positive ones, counter or minimize the negative ones is what CIOs are paid to do. In some small R&D corner of the IT department, someone needs to be playing with it. BYOD policy today, needs to address wearable technology, even for that 0.001%. If it doesn't, then you're being foolish. You need to be prepared and ready, but to what level is perhaps the issue. There is way more to say here, and I am out of time this morning. Perhaps I'll turn it into a full blog post. Read more at
Legal IT Professionals
:
Wearables Are Here: Is Your Law Firm Ready?
- | | -
Jeffrey Brandt
, Editor
LinkedIn
Jeffrey Brandt
Twitter
@jeffrey_brandt
|
@PinHawkHappens
Website:
PinHawk.com
| Blog:
PinHawkBlog.com
There are other Pinhawk newsletters that your colleagues and coworkers may be interested in. Pass along the links to the
PinHawk Legal Administrator Daily
and the
PinHawk Librarian News Digest
2 days since a Nick Milton highlight