Tweeters summed it up
As if Windows 10 doesn't have enough problems and bugs, it seems there is now an even bigger issue. "Microsoft's activation servers have started accidentally downgrading expensive Windows 10 Pro systems into cheaper Windows 10 Home PCs, then invalidating their licences." Maybe Cortana got pissed off that Javier Soltero was leaving and is staging some sort of AI revolt? Read more about being downgraded at
Forbes
:
Microsoft Warns Windows 10 Has An Expensive Problem
- o/|oo|\o -
Outwit the tricksters
Casey Sullivan has a great post today. I love the idea of being able to outwit the tricksters. If you have to deal with document dumps, proportionality objections and spoliation, then this post is for you. Be the good guy/gal and win by reading more at
Closing the loop
:
How to Spot-and Defeat-eDiscovery Dirty Tricks
- o/|oo|\o -
Modifying behavior
We're all after cultural changes to our firms. Usually our efforts to modify people's behaviors are more covert or behind the scenes. Kudos to William Painter, chief innovation officer at Baker Donelson who is laying it out in the open. He's adapting a behavior model developed by B.J. Fogg, a behavioral scientist, to their lawyers. Good luck Bill! Read more at
Legaltech news
:
How One Law Firm Is Using Behavioral Science to Coax Lawyers to Innovate
- o/|oo|\o -
More Mary!
Mary Abraham is at it again today with more from the
Blockchain in Government
and
KMWorld 2018
conferences! She reports on blockchain and smart contracts sessions as well as one on gamification. Read more at
Above and Beyond KM
(and if you have a moment, drop Mary a Thank you!):
Intra-Preneurship & Learning
Blockchain Challenges
Smart Contracts 101
- o/|oo|\o -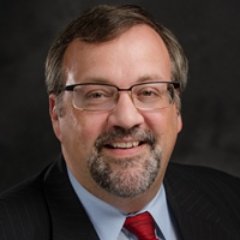 Jeffrey Brandt
, Editor
Connect with me on LinkedIn
Jeffrey Brandt
Follow me on Twitter
@jeffrey_brandt
Follow all the PinHawk highlights
@PinHawkHappens
Website:
PinHawk.com
| Blog:
PinHawkBlog.com
Affiliations:
Founding Circle, Association of Legal Technologists (ALT)
Program Co-Chair, ILTA LegalSEC
Track Chair, The Legal AI Forum
Welcome to the newest "pinions" this week from
Pennsylvania, Florida, Oregon, Illinois, Arizona, California, New York, Delaware, Canada and India!
There are other Pinhawk newsletters that your colleagues and coworkers may be interested in. Pass along the links to the
PinHawk Legal Administrator Daily
and
PinHawk Librarian News Digest