Let's Talk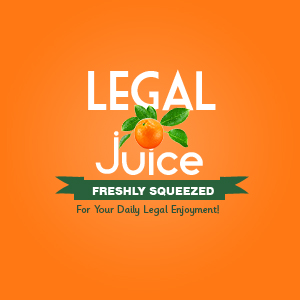 Are cyberattacks against law firms on the rise? No one really knows. And according to Citigroup, it's our own fault. "The unwillingness of most big United States law firms to discuss or even acknowledge breaches has frustrated law enforcement and corporate clients for several years." I too have noticed a void. I'm a fairly well connected guy. People talk to me quite a bit. Through ILTA, law firms are loudly discussing most everything for the betterment of all. Except when it comes to security. Don't get me wrong. The conversations do occur. They just tend to be less frequent, quieter, occur in smaller groups, in little back rooms, and then only after closing the shades and locking the door. What I have to admit to not knowing is where that non sharing attitude (influence? direction?) comes from. Is it the senior lawyer management? Is it the influence of the new external security professions? Is it the CIOs themselves? With the upcoming LegalSEC Summit in June, in Baltimore, we've got a great opportunity to show Citigroup and
The New York Times
that law firms are operating in a professional, SHARING, manner. Today's feed also includes a post from Microsoft about their participation in the upcoming RSA conference. Maybe someone attending it can share some takeaways for law firms. We will all be the better for it. Read more, share and help expand the conversation:
The New York Times
:
Citigroup Report Chides Law Firms for Silence on Hackings
Office Blogs
:
Microsoft at RSA conference USA 2015, April 20-24
- | | -
Connect it all!
Paul Lippe has an interesting post in his
The New Normal
column today. It starts with an "MBA-ish slide" showing clients as a planet in the center and law firms and "unbundled" service providers in orbit around them. Paul says it's "old hat" to GCs, but law firms are getting the four part message: "Client is in the middle, not the firm"; "There are alternate providers to firms who are growing much faster than firms"; "Technology connects it all"; and "The slide was made not by a consultant, or a competing vendor, but by a peer, well-respected law firm." I'd say that demonstrates some forward progress! I have some issues with his third point. Paul adds that "Lawyers tend to oscillate between debunking entirely the potential of technology and attributing magical powers to it." which I think is true. My issue is perhaps one of semantics. The "technology" must include equal portions of people and process before "connects it all." Read more at
Legal Rebels
:
Firms of the future must orbit around the client
- | | -
Friday Word Fun
As I don't want to be accused of
"one of the worst offenses that a writer of any age can commit"
, I'll be brief. Read more at
WSJ Law Blog
:
Judge Berates Attorneys for 'Breathtaking' Prolixity
- | | -
Friday Photo Fun
Sam Glover reports that Levitt & Grosman is using animated photos in their attorney bios. That's fun and different! I'm not sure it will result in more clients, but I wouldn't be surprised if it earns them some sort of marketing award. I have to say that the more I watch Sam's Brady Bunch style collage of nine "animated" lawyers on his post, the creepier I find it. And in my opinion the firm's website commits two cardinal sins. First, visiting the site auto plays a video with music (although I think the actual video is pretty darn cool). Second, the lawyer vCards have NO photos (animated or otherwise). Read more at
Lawyerist
:
These Lawyers' Bio Photos Make You Look Like You're Standing Still
- | | -
Jeffrey Brandt
, Editor
Connect with me on LinkedIn
Jeffrey Brandt
Follow me on Twitter
@jeffrey_brandt
Follow all the PinHawk highlights
@PinHawkHappens
Website:
PinHawk.com
| Blog:
PinHawkBlog.com
There are other Pinhawk newsletters that your colleagues and coworkers may be interested in. Pass along the links to the
PinHawk Legal Administrator Daily
,
PinHawk Librarian News Digest
and now the
PinHawk Education and Training Daily
3 days since a Nick Milton highlight