---

---
PinHawk's Law Firm Marketing Brief
is a weekly email designed for everyone involved in law firm marketing strategy. We bring together important news and commentary about the latest trends affecting legal marketing strategy, covering issues that affect top tier firms, boutiques and solo practitioners.
Sign up for free subscriptions here.
---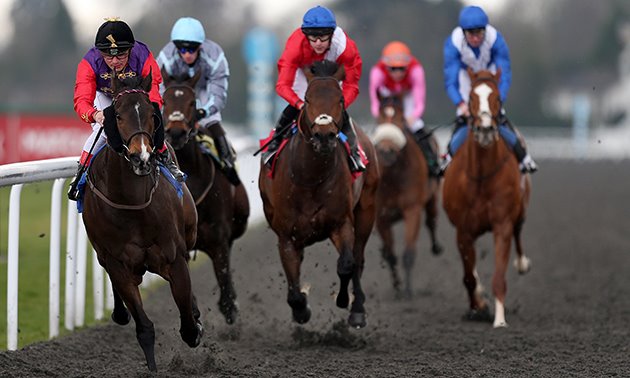 Much ink has already been spilled about the LegalTech show in New York last week. Excuse me, I meant to say LegalWeek. My favorite piece is this summary from David Curle which sagely observes that ALM's premiere legal tech show isn't really about technology any more. It's all about streamlining business process and business models, with law firms and law companies and in-house law departments all jockeying for position to see who will get the inside rail in the race to deliver more efficient corporate legal services.
This continues to create much confusion and consternation particularly among the ranks of BigLaw. As Mark Cohen observes in his excellent commentary this week, the new client-centric legal delivery model is squarely at odds with the traditional framework of BigLaw practice. This helps explain much of the consternation and soul searching about the future among the ranks of top firms, even at a time when profits per partner are surging. Are most large law firms destined to become nothing more than well-oiled technology platforms for the efficient delivery of legal services? In large part that explains why Adam Smith's most recent blog post is full of nostalgiac longing for the traditional notion of a firm that can serve some higher, collective purpose.
This dynamic presents a huge challenge for those of us faced with the task of law firm marketing. As Larry Bodine reminds us in his excellent blog post this week, successful or high-growth marketing is all about differentiation. But how can law firms possibly hope to differentiate themselves in this market environment, if they are all using the same technology (provided by the same small cohort of legal service providers) and simply making the same promise to deliver more efficient client-centric service? In other words folks, being innovative and client-centric isn't really a marketing strategy any more - it's just the table stakes in this hard-to-fathom new marketplace that's taking shape before us week to week.
* * * * *



Legal Business in Brief
Alternative Legal Service Provider Use Growing Faster Than Projected - Legal Current: Thomson Reuters, January 29, 2019
The Millennial Shift: A Change in Today's Law Firm Paradigm - Legal Executive Institute: Blog, February 1, 2019
The New Law Firm: Old Blood, New Blood, And Robot Blood? - Above the Law - Legal Technology, January 30, 2019

Innovation
Lessons from Legaltech: It's Not About Legal Tech - Legal Executive Institute: Blog, February 4, 2019
Legal Tech For The Legal Elite: Observations Of Two Conferences - Above the Law - Legal Technology, February 4, 2019
IBM Watson in Quiet Talks With Law Firms to Expand AI Offerings - Bloomberg BNA: Business Development, January 31, 2019

Tips, pointers and presentations
Need to Up Your Email Marketing Game? Here are 6 Systems that Can Help - Jaffe PR Blog, January 30, 2019
How To Manage Your Tabs and Speed Up Your Computer - Lawyerist.com, January 29, 2019
Legal Project Management, Part 1: Getting Started - Attorney at Work, January 29, 2019

Portable Business
Dentons lands industry heavyweight planning and environment team - Dentons, February 3, 2019
Morgan Lewis Enhances Structured Transactions Practice with Partner Who Focuses on CLOs - Morgan Lewis, February 1, 2019
Murad Daghles Joins White & Case as a Partner in Düsseldorf - White & Case, February 1, 2019




Legal Marketing

5 Hallmarks of High-Growth Firms - Larry Bodine Marketing Blog, January 29, 2019
Trendspotting – Where D&I Stands in 2019 - Legal Marketing Association: Strategies+ Blog, February 1, 2019
Is Your Law Firm's Website Up to 2019 Standards? - Attorney at Work, January 31, 2019


Digital Marketing

The worst press release ever - Articulate Marketing Blog, February 4, 2019
Why Doritos' Marketing Strategy Made Super Bowl History - Yotpo Voice, February 4, 2019
The 'GDPR effect' on email marketing – was it all worth it? - Smart Insights, February 4, 2019



Podcasts and Webinars

Vendor Updates
Of Brands and The Seven-Year Itch - Greenfield Belser, February 1, 2019
How Much Should My Law Firm Spend on Digital Marketing in 2019? - Good2BSocial, February 1, 2019
News You Can Use: Apple's FacePalm, India e-commerce battle, Brexit looms - CallRail, February 1, 2019

Marketing and Editorial Jobs
Recruiting and Attorney Development Coordinator - February 1, 2019
Legal Recruiting Specialist - February 1, 2019
CLE Administrator - February 1, 2019
_____________
The Law Firm Marketing Brief is the newest addition to the Pinhawk family of newsletters for the legal market. As the pace of competition and innovation in the legal market continues to accelerate, marketing issues are now front and center in shaping the future of the profession. This newsletter is designed to serve the needs of marketing professionals in law firms of all sizes, as well as practicing lawyers who are actively involved in marketing and business development initiatives, by providing a weekly briefing on the marketing ideas and trends that are driving the transformation of the legal industry.
Joe Lamport, Editor.
email me.
Joe is a former practicing lawyer who has been a pioneer in the field of digital marketing for lawyers. He is the founder of the marketing consultancy, The Practice Platform.

See our free newsletter for IT folks.
See our free newsletter for Librarians.
See our free newsletter for Legal administrators.
Copyright © 2019 by PinHawk LLC. All rights reserved. This newsletter is edited by Joseph Lamport.
PinHawk LLC does not warrant that the information in this email will meet any specific requirements nor that it will be error free or uninterrupted; nor shall PinHawk LLC be liable for any indirect, incidental or consequential damages (including lost data, information or profits) sustained or incurred in connection with the use of, operation of, or inability to use the information contained herein. By reading this email you agree to the Terms and Conditions.

Contact: PinHawk LLC, 445 Hamilton Avenue, Suite 1102, White Plains, NY 10601, tel. 914-358-0034 or comments@pinhawk.com

Don't let this important email be caught by a spam filter, ensure delivery to your inbox.