A slimmer TR?
Thomson Reuters is "is drastically shrinking its staff, cutting 3,200 jobs and closing 55 offices by 2020." What does this mean exactly? According to Jean O'Grady, "Client support could decline. Continuous churn in sales and support staff impacts the expertise of the client support teams." She also writes, "Products could shrink but costs will not. This could take the form of both stealth and overt product changes. It is not just that products could be eliminated but the scope of editorial materials or other content could be reduced although labeled as the same product. It sometimes takes the keen eye of a regular user to detect content changes." Those sound like some things you should talk with your rep about - if your rep is still there. Read more at
Dewey B Strategic
:
Thomson Reuters to Layoff 3,200 Staff Through 2020, Close Offices and Eliminate Products - Which Legal Products Might Die?
- o/|oo|\o -
Tell me why?
Dan Goodin asks a lot of questions this morning in his post, first and foremost about why MS added security questions to Windows 10. "The problem, the researchers said, is that the password reset questions are too easy to set and too hard to monitor in networks made up of hundreds or thousands of computers." Now some people suggest the approach of translating answers to security questions. Q: What's the name of your first pet? A: Charleston, WV. Q:What's your first car? A: Spot the cat. Remembering all of that however, is even more of a burden on the end user. Read more at
ars technica
:
Why, in 2018, is Microsoft adding security questions to Windows 10?
- o/|oo|\o -
Ron: keepin' it and (IT) real
This post demonstrates one of the reasons I love Ron Friedmann so much. He writes, "Beyond defining the problem
you must recognize that technology alone rarely suffices to solve it
." (Emphasis added) Too many times I see posts about how tech will solve your every problem, or how easy it all is. Ron always has a practical and realistic approach to technology and lawyers. You can trust Ron to have a great and practical approach to every problem. Consider his seven questions to "help you make sure you think about the problem properly" and take a look at the white paper. Read more at
Prism Legal
:
Overcoming FOMO - The Reality of Legal Tech
- o/|oo|\o -
Worldox: Effortless Document and Email Management
I'd like to welcome back Worldox as a sponsor! Since 1988, World Software Corporation has set the standard in the evolving field of document management software, delivering the most reliable, full-featured, cost-effective, and easy-to-use systems available. If you need to: Bring order out of chaos, preventing crucial documents from being mishandled or lost; Improve overall organizational efficiency, and allow professionals to focus on high-value tasks, not searching for documents; Drive more value from their intellectual property and Respond more rapidly to new challenges and opportunities; then you need to check out why more than 6,000 organizations in 52 countries rely on
Worldox
.
- o/|oo|\o -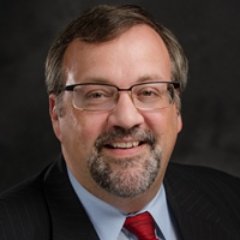 Jeffrey Brandt
, Editor
Connect with me on LinkedIn
Jeffrey Brandt
Follow me on Twitter
@jeffrey_brandt
Follow all the PinHawk highlights
@PinHawkHappens
Website:
PinHawk.com
| Blog:
PinHawkBlog.com
Affiliations:
Founding Circle, Association of Legal Technologists (ALT)
Member, ILTA Program Planning Council
Advisory Board Member, Lexpo'19
Co-Chair, The 2019 Legal AI Forum
Waiting for new "pinions" this week
!
New to the free newsletter lineup is the Law Firm Marketing Brief! The editor is none other than Joe Lamport, former practicing lawyer and pioneer in the field of digital marketing for lawyers. Follow this link: PinHawk Law Firm Marketing Brief
There are other Pinhawk newsletters that your colleagues and coworkers may be interested in. Pass along the links to the PinHawk Legal Administrator Daily and PinHawk Librarian News Digest