Inform Your Clients with PinHawk Commentary.
Deliver your message to clients along with news they need.
Enhance your image with important decision makers with your corporate branding on a PinHawk Weekender. Clients and prospects will associate your organization with high quality information while you promote your organization's important news.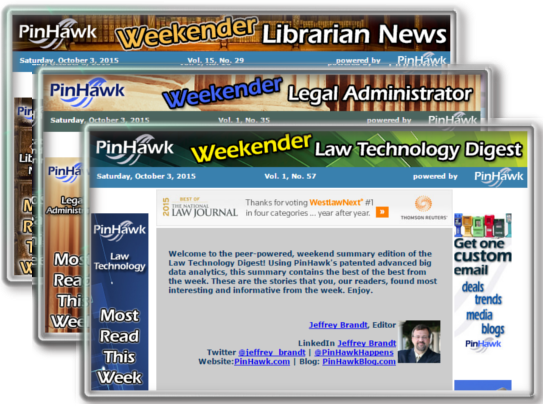 Add your upcoming events, press releases, and other news for your clients.
Use PinHawk content: from PinHawk newsletters, like Weekenders, or any other web based content.
Send weekly, daily, on-demand.
Send to your distribution list.
Click below for samples of weekender and to contact us for details about a Weekender for your firm: